Columbus! Something New 9.20.15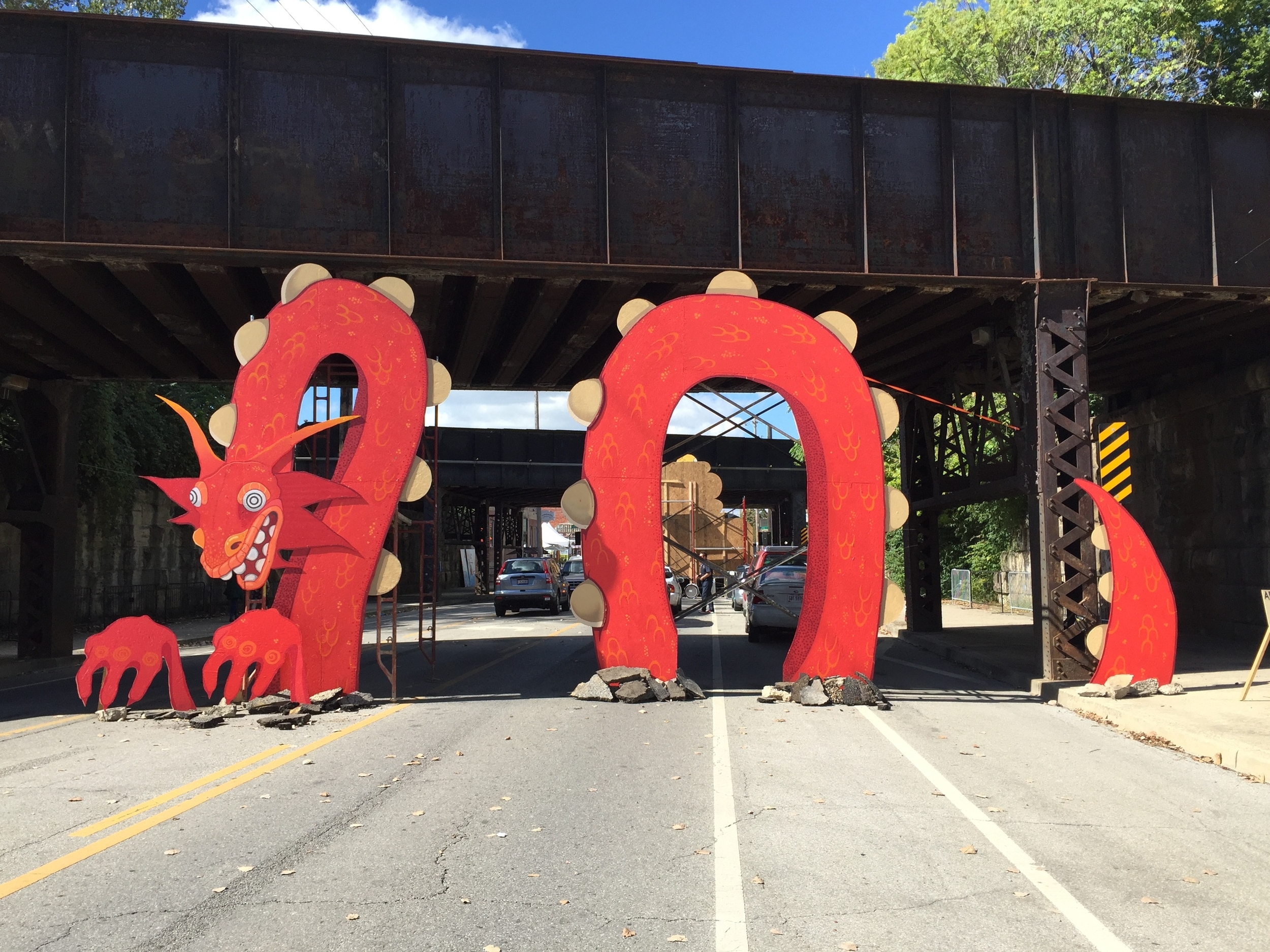 C!SN 9.20.15: Watershed Distillery and Independents' Day Festival.
Story:
"Doing what you love is the cornerstone of having abundance in your life." Dr Wayne Dyer
This week's show features a lot of just that: Independent businesses doing what they love! We start with an interview with Watershed Distillery owners, Dave and Greg. How amazing was it to sit and talk with them (and Allison!)? Let me tell you! We share the common interest in the love of local! Listen to the podcast for our interview and find out about the beginning of Watershed Distillery, their growing business and team, local connections in Columbus, and the extinct official distillery game!
Independents' Day Festival is a festival of people doing what they love: art, food, music, physical fitness, independent businesses...I could go on and on. We went Saturday night for a few hours, and were happy to find Captain Kidd (remember from podcast 9.7.15) was preforming! Walking through 400 West Rich, we found artists who offered to mentor Carrigan with art and the business aspect of being an artist! This was already a successful venture! We continued our walk and gave a quick wave to Ralph Corriveau, then headed down to listen to Captain Kidd. This was Carrigan's first opportunity to see them live and they have a new little fan! However she was not excited to see her mom dance. Mwa haa haa!
Sunday, Burke and I went back to Independents' Day Festival and connected to a lot of people, both familiar faces and new faces! Burke completed a physical fitness challenge at Chiseled Gym's tent: 30 push-ups and 20 earthquake bench presses. And he has a new t-shirt (thank you Juan!). Chiseled Gym is a personal training studio located on 37 E. 5th Ave. Burke and I spent some time talking with Juan and Jose and we look forward to heading over to their training studio for Juan to share with us Chiseled Gym's big news! Hopefully, we will catch up with Juan and Jose in October!
Next up was Phil with Glenn Avenue Soap Company. Couple of things to say: 1. Phil is the first mechanical engineer to effectively explain to me what a mechanical engineer is and 2. these soaps are the creation of Phil's wife, Dr. Sandra Metzler, a biomedical engineer. From their website, "Dr. Metzler put her knowledge of chemistry, biology and aromatherapy to work and after hours of research and experimentation, produced her first batch of soap." Wowsers! Phil's tremendous invention was a transportable hand wash station to sample the foaming hand soap! Great job, Phil! The big news is Glenn Avenue Soap Company, located at 1166 W. 5th Ave. will have a Craft Soaphouse opening soon! We hope to have an interview with Phil and Dr. Metzler around the time their soaphouse opens!
Last week we went to Cyclopsfest in Yellow Springs and met Amy at her partner, Liz's, tent vintageliz. Guess who we saw at the Independents' Day Festival? Amy and Liz! Liz repurposes leather belts into bracelets, watches, cuffs, card holders, and dog collars. I love trying on her bracelets and watches! I know one of these days one (or more) will be mine! Amy and I share such an obscure, unusual name, we were immediate friends!
Links: